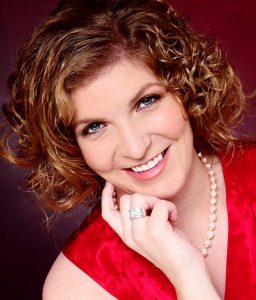 Lynnette Averill, PhD, is an associate research scientist in psychiatry at Yale University and the US Department of Veterans Affairs. In 2016, Dr. Averill received a two-year Patterson Trust Mentored Clinical Research Award, which allowed her to study rapid acting treatments for suicidal ideations (SI) in veterans with posttraumatic stress disorder (PTSD). 
"I've always been interested in trauma and stress-related psychopathology. I have a lot of family history in military involvement and have always been interested in that line of work. So I went to graduate school to study PTSD in military veterans. I specialized in the neurocognitive symptoms of PTSD and more recently in trauma-related suicidality."
According to Dr. Averill's grant report, an estimated 22 veterans die by suicide daily in the United States. Considering the incredible burden and risk for those with severe PTSD symptoms and SI, fast-tracked antisuicidal effects are urgently needed.
Low-Dose Ketamine as a Potential Treatment for Suicidal Ideation Among Veterans with PTSD
There are only two FDA-approved medications for PTSD, and both require weeks and (in some cases) months to take effect.
Inspired by recent studies and literature that revealed ketamine has a very rapid and robust antidepressant effect, Dr. Averill decided to further the ketamine research within the PTSD or psychotrauma spectrum.
"We were curious to see how ketamine does in repeated doses for military-related trauma," Dr. Averill told us. "None of this has been studied enough for PTSD, at this point. Most research performed with ketamine has been in a single dose and generally has been focused in major depressive disorder rather than PTSD. So, in this study we wanted to find out things like, what is the safety, efficacy, and tolerability of repeated doses of ketamine? Are there dose effects? Does the symptom response seem to be only related to the depressive spectrum of PTSD, or does ketamine also seem effective at treating the full spectrum of PTSD symptoms?"
With her background and specialization in trauma-focused neuroimaging, Dr. Averill sought to apply multidisciplinary tools such as functional magnetic resonance imaging (fMRI) and clinical and cognitive assessment to examine neurobiological mechanisms underlying suicidal ideation (SI) in veterans with PTSD.
Beginning Recruitment
Patient recruitment for Dr. Averill's study began by reaching out to the Veterans Affairs (VA) community. However, Dr. Averill quickly learned that involved, community-based recruitment took up a lot of time and resources, both crucial elements of which researchers have a limited supply.
"Recruitment takes a lot of time if you're doing the boots-on-the-pavement sort of recruitment," Dr. Averill said. She and her team did a lot of legwork to make sure the word was out about the study and the kind of patients they were looking for.
"We hung posters and flyers in the Veterans Association (VA) community, with our contact information at the bottom. We asked PTSD providers to leave little postcards on their desk if their patients were interested in participating in the study."
For the most part, the community-based outreach worked well. A lot of veterans took initiative in contacting Dr. Averill and her team about the study. However, the study was still not getting the volume of patients it required. Previously, Dr. Averill had tried running a TV ad for a separate PTSD study (for which Trialfacts is also now helping Dr. Averill recruit) with very little success.
"We paid $20,000 for a TV ad for which we received three emails and one phone call. And not one of them turned into a participant."
Dr. Averill also tried radio outreach, but that also proved difficult. The radio ad, which had cost around $3,500 to produce, resulted in two phone calls, neither of which made it to the screening stage.
Recruitment Challenges
"General recruitment for the study has been challenging," Dr. Averill told us. "Getting enough people through the door is the biggest issue."
The larger grant for this study of ketamine for treatment-resistant PTSD has very strict guidelines in terms of subject enrollment numbers. The consequences of getting behind on enrollment are dire. Catastrophic, ultimately," Dr. Averill said. "If the enrollment requirements are not met, then that means that you'll potentially lose the funding. Failure is not an option."
We asked Dr. Averill how she prevented the funding mechanism from becoming an issue—she hesitated for a moment before responding with a laugh.
"Well, I don't know that we have ensured that," she said. "A wing and a prayer, honestly! We've tried to pull out every stop we can. We've tried to explore every recruitment option. We think this is an important study, with potential to inform novel treatments for PTSD and suicidality, and we really want to see it succeed."
Why Trialfacts?
Working together with Trialfacts seemed like an interesting option compared to other traditional recruitment methods.
"The idea of working with a recruitment company like Trialfacts, that specializes in online and social media recruitment was very novel and exciting," Dr. Averill said. We know this is where the world is going, it seems, to find everything online.
Her biggest concern, however, was whether or not she would get the approval of the institutional review board (IRB) for working with a third-party vendor.
"I wasn't sure if the idea of working with an external contractor would be immediately shut down," Dr. Averill said. "So, I was pleasantly surprised that getting the IRB approval went quite smoothly."
After IRB approval and undergoing Trialfacts' due diligence process, Dr. Averill was confident in her choice in working with Trialfacts to maximize recruitment.
"After talking with the Trialfacts team and going through the due diligence process, I really was confident that we were putting our best foot forward."
How Did Trialfacts Help You Reach Your Goals?
"I think Trialfacts has been a bit of a saving grace for us," Dr. Averill told us. "Because recruitment has been so successful, but also because it doesn't require anything from us, beyond getting on that initial phone call and sending [Trialfacts] some documents." The team has been great to work with, very responsive, very thoughtful in their preparation of documents, and has a good handle on research and some of the inherent challenges.
Time is an important resource for any researcher—being able to balance multiple studies, as well as multiple elements like recruitment and actual procedures involved in any clinical study is quite challenging.
"There are only so many infusion beds, nurses, RAs…both our studies require nurses to perform the infusions, and then all these things. So balancing two studies with the amount of enrollments that we need can be a challenge."
When time is of the essence and resources are needed to perform various tasks, having Trialfacts help out with recruitment liberated Dr. Averill's team to focus on more important things.
"Just watching the emails of patients signing up flow in while somebody can be off doing something else…it just saves us an incredible amount of time. It frees up so much of our time and resources that we can be doing other things. The initial pre-screening that participants complete as part of their Trialfacts work also saves an incredible amount of time—it gives us a good sense of who is likely eligible before we ever pick up the phone. And for those participants for whom there is any question, we already know if there are any red flags on which we can appropriately follow-up on with the potential participant."
Turning Referrals Into Participants
Trialfacts' prescreening system has also saved Dr. Averill and her team a lot of time in terms of screening every patient to determine whether or not they were eligible to participate in the study. Even though most recruitment companies promise a large number of patients, a large percentage of those patients rarely turn into actual participants.
"I think the prescreening process [Trialfacts] has is very useful. Not only are we getting referrals, but many of the referrals turn into participants," Dr. Averill said.
Despite the many challenges Dr. Averill and her team have faced in the last year of kicking off multiple studies, the future looks bright.
"We will remain full-steam ahead for the next three years on this project. We continue pushing forward with enrollment and meeting all our enrollment goals, and seeing if this drug is as promising as it seems to be."
—-
To learn more about Dr. Lynnette Averill's research, visit her National Center for PTSD or YSM profile pages. To learn more about how Trialfacts may be able to help with your study, contact us for an initial assessment.
Note: The opinions expressed in this interview are solely those of Dr. Averill and do not necessarily reflect that of the Department of Veterans Affairs or Yale University.