Research Center: Medical University of South Carolina (MUSC)
Location: 67 President St, Charleston, SC 29425, USA
Lead Doctor: Dr. Michael Saladin
IRB Committee: This study has been reviewed and approved by MUSC Institutional Review Board
Background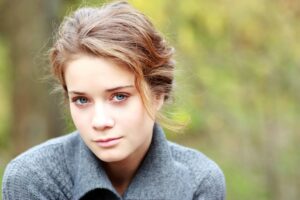 Alcohol Use Disorder (AUD) is a major addiction-related public health problem. Cravings or urges to drink are one of the main characteristics of AUD and one of the primary causes of relapse to misuse. Researchers are looking to better treat for alcohol cravings and drinking behavior in order to reduce the public health burden posed by AUD.
Researchers are exploring an investigational treatment that may potentially reduce alcohol craving and encourage changes in alcohol consumption.
This study seeks men and women who consume more than 30 standard drinks per week. Participants are required to attend 4 study visits at the research site (MUSC) over a 3 week period and will be compensated for participating.
Why Participate?
You may experience a reduction in alcohol cravings and drinking after receiving the treatment.

You will receive a treatment that may prove to be more effective than any other study treatment or any other available treatment.  

You will be compensated for participating in this study.

You will be helping to advance medical research.
Your Rights
If you decide to participate in the study and later feel that you no longer wish to be part of it, you may withdraw at any time.

Your records relating to this study and any other information received will be kept strictly confidential.

Qualified health professionals will monitor your health as it relates to the study.
Who Can Participate?
Men and women aged 18+ who drink excessively.

Must be willing to not use alcohol and recreational drugs during portions of their study participation.

Drink at least 30 standard drinks per week.

Able to attend 4 study visits at the research site (MUSC) over approximately 3 weeks